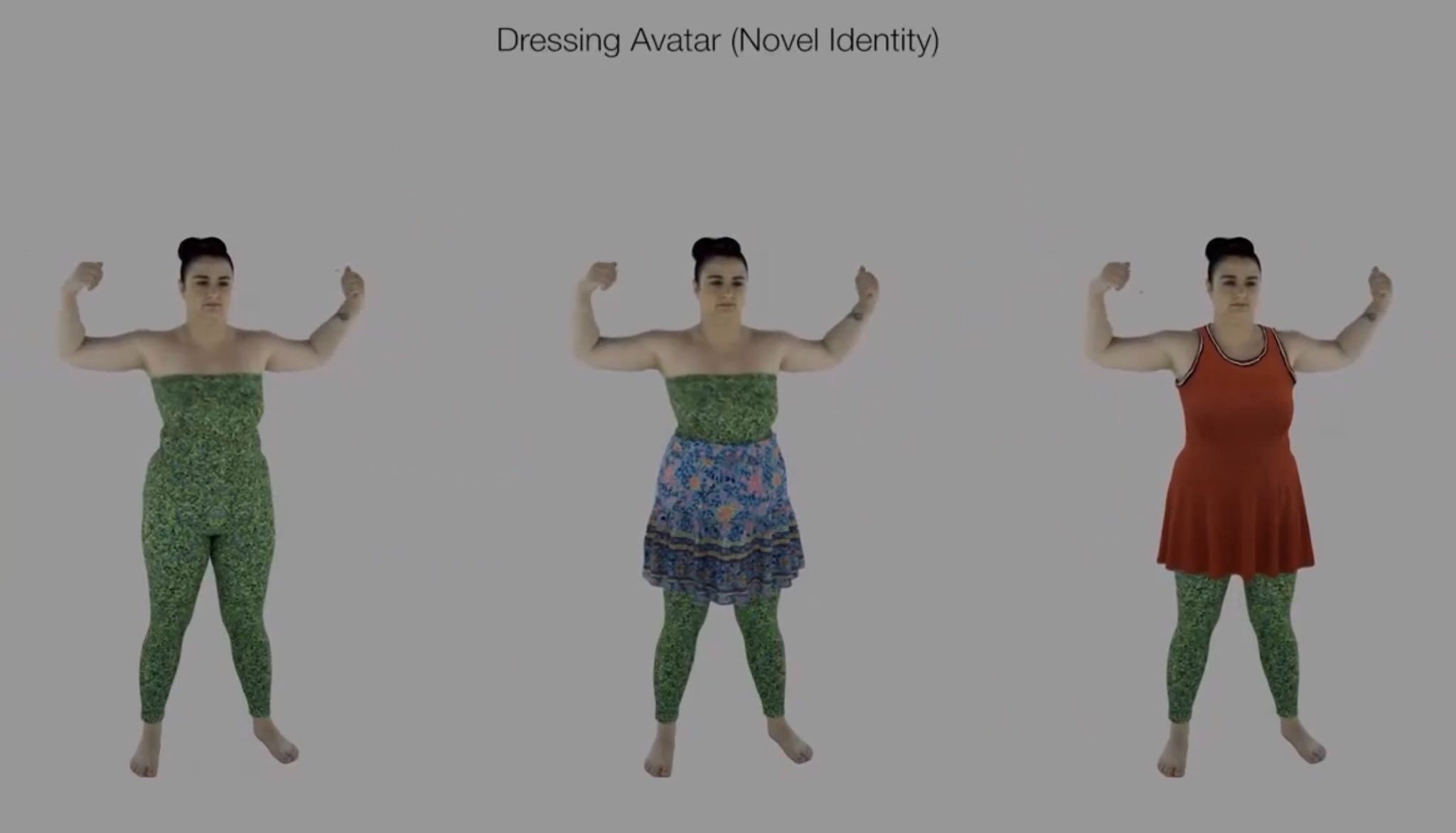 Photorealistic clothing animation for avatars
Animated avatars have long become a part of our lives. But realistic modeling of closing animation still remained an open challenge.
On the one hand, modern physical modeling techniques can generate realistic clothing geometry at interactive speed. On the other hand, modeling a photorealistic appearance usually requires physical rendering, which is too expensive for interactive applications.
Colleagues from Meta Reality Labs have created a neural network that simulates "neural clothes" that works on top of explicit physical geometry. The network is capable of generating a photorealistic appearance with effects dependent on even the unseen folds of clothing on the body.
Scientists managed to achieve a photorealistic animated result even for loose-fitting clothes. But the key point is that the neural network allows you to "dress up" the avatar in different clothes in real time.
Learn more details in the article https://arxiv.org/pdf/2206.15470.pdf